(This post originally appeared on my friend Jon-Erik Kawamoto's site here. And again on Yahoo's The Post Game here.)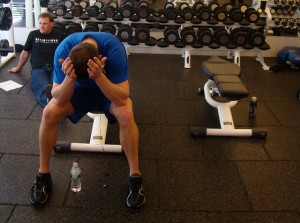 After over 20 years in the personal training business, I've come to realize that many people still have problems achieving their personal fitness goals. While this is good for my business, the vast majority of people will be training on their own without a trainer. So it's with these folks in mind that I'm writing this guest blog for Jon.
Regardless of the goal (fat loss, muscle gain, or performance), I believe there are a few commonalities to the lack of results the average trainee experiences.